2nd DevEconMeet - Development Economists Meeting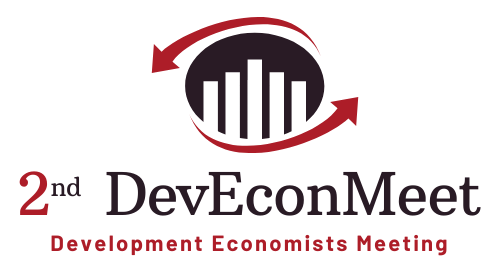 This event is organized by a group of Italian universities, namely, the Universities of Firenze, Milano Bicocca, Pavia, Torino, Roma Tor Vergata, Roma Tre and Sapienza Università di Roma, but it is open to 2nd and 3rd year Development Economics students enrolled in any Italian PhD program in Economics.

The DevEconMeet will take place at the Department of Economics and Management of the University of Florence on September 29-30, 2022.
The format is as follows:
2-day-long in-presence workshop;
prospective participants must submit a full paper (although a limited number of almost final paper might be accepted);
papers will be accepted according to their state of advancement and quality;
each paper will get 20' for presentation + 20' for discussion;
discussion will be opened by 1 senior discussant and 1 junior discussant (i.e. PhD student or postdoc);
no funding will be provided to participants by the organizers.