Our suggestions
Selection for the weeks April 6-19, 2018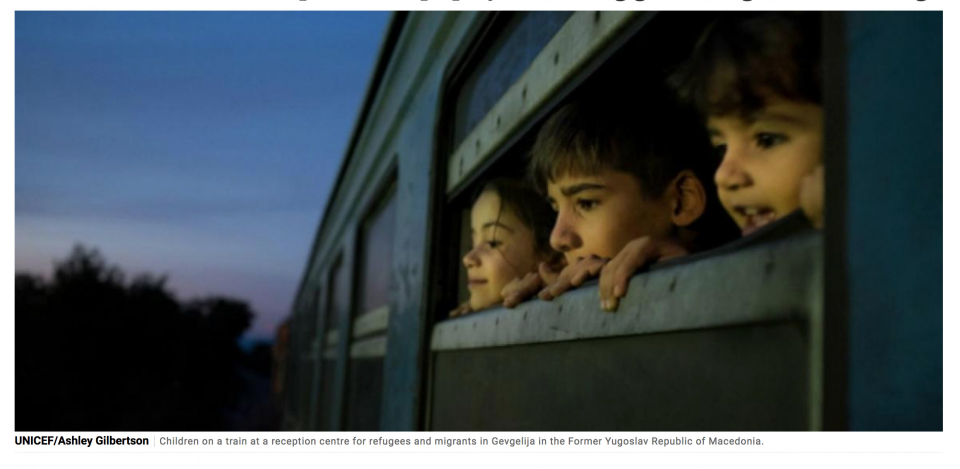 Here's what we have been reading in the past two weeks. Links come from IOM, International Food Policy Research Institute, Louise Arbour (the Secretary-General's Special Representative on International Migration, said).
UN forum examines role partnerships play in tackling global migration challenge
"Partnerships are not just about working together but about working together to find new and creative ways of conducting our migration business (...) Partnerships must include all stakeholders: Government, international organizations and civil society," William Lacy Swing, Director General of IOM - UN Migration, told the International Dialogue on Migration, a two-day forum that is part the year-long UN-led effort to craft a Global Compact to cover all dimensions of international migration.
Managing migration: why leadership matters
"Simply put, the only option – not only for Europe but for the whole world – is for countries to develop a range of policies that maximize the benefits of migration and minimize, if not eliminate, its challenges." Don't miss Louise Arbour's (United Nations Special Representative for International Migration) blog post on The Elders.
Global Food Policy Report - Chapter 5: Tightening Borders and Threats to Food Security
The new Global Food Policy Report by International Food Policy Research Institute (IFPRI) is out. Chapter 5 is particularly interesting: "Voluntary migration can improve food security both for migrants and for the families left behind by raising incomes and reducing pressure on resources. Migration provides a critical option for poor rural and urban families."
The principle of non-refoulement in the migration context: 5 key points
"The current discussions on the Global Compact for Migration and the Global Compact on Refugees have placed migration and refugee policies high on the multilateral agenda. From a humanitarian point of view, this is important and timely. It is essential that the international community recognizes and addresses the humanitarian assistance and protection needs of refugees and vulnerable migrants".
Jason Florio - Destination Europe
"On the moonless night of January 15th, 2016, a small speedboat was caught on the radar of the NGO, MOAS's rescue ship 'Responder', just off the coast of the tiny Greek island of Agathonisi. (...) In the pitch darkness, at first, but we could see no sign of the craft, only hear the wails, and cries for help in Arabic coming from multiple directions. As the searchlight strafed the water, the horror of what had taken place quickly became apparent...". Here for you the Go and amazing work of photograph Jason Florio. It helps to grasp what can be like to go through such a journey.