Seminars
World Bank Group: Career Advices for Young Talents
Within the framework of this year ICABR Conference, ICID supports a webinar aimed at providing guidance about job opportunities for students at the World Bank
The University of Rome Tor Vergata, together with ICID and ICABR are pleased to announce one hour webinar on "World Bank Group: Career Advices for Young Talents".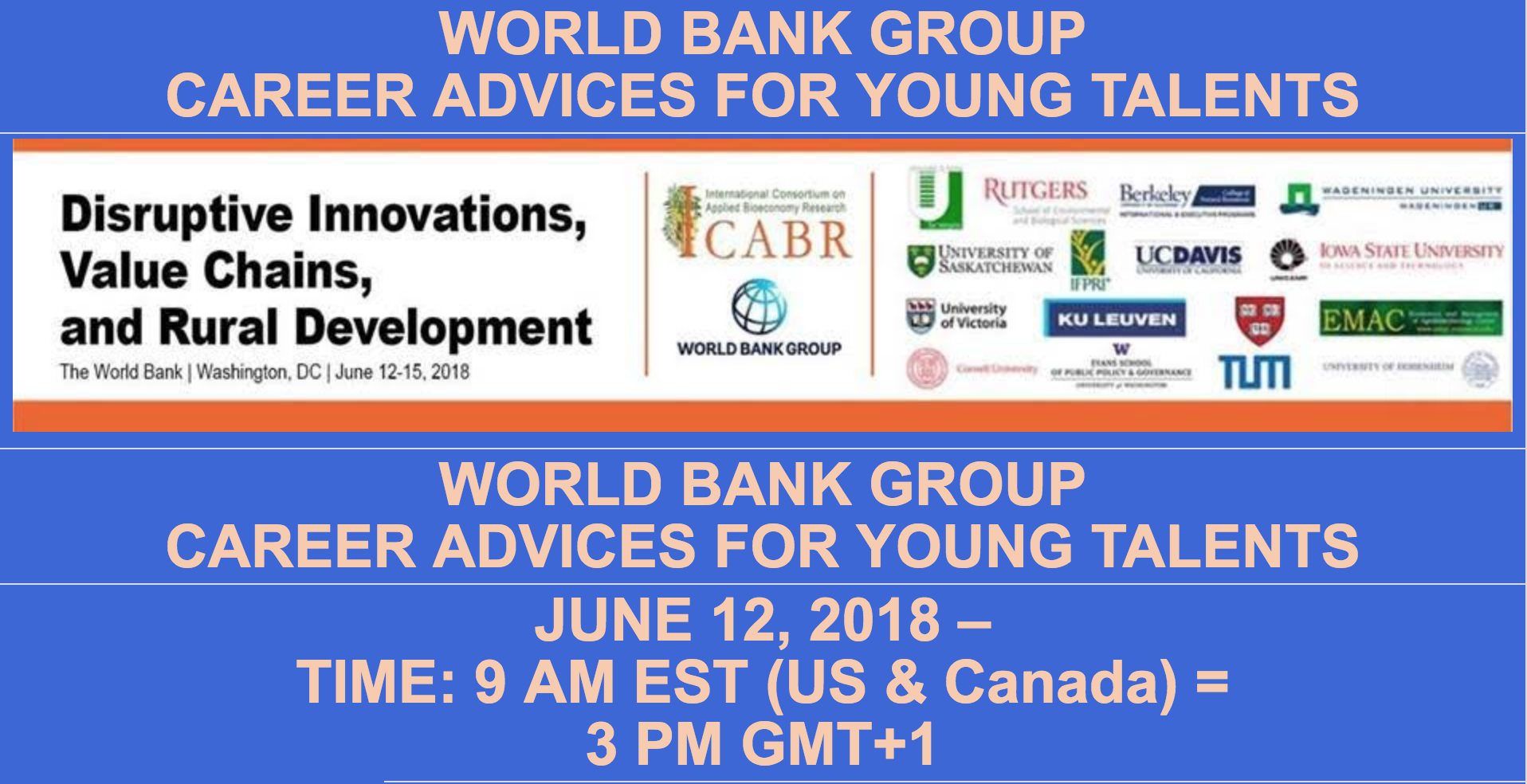 During this Webinar, HRD Talent Acquisition Unit of the World Bank will provide a one-hour presentation, led by a recruiter, as an opportunity to introduce the World Bank Group recruitment initiatives together with some concrete ideas and tips on how to successfully connect with the Bank and other international development institutions.
Here's the link to join the meeting.