Rome 2018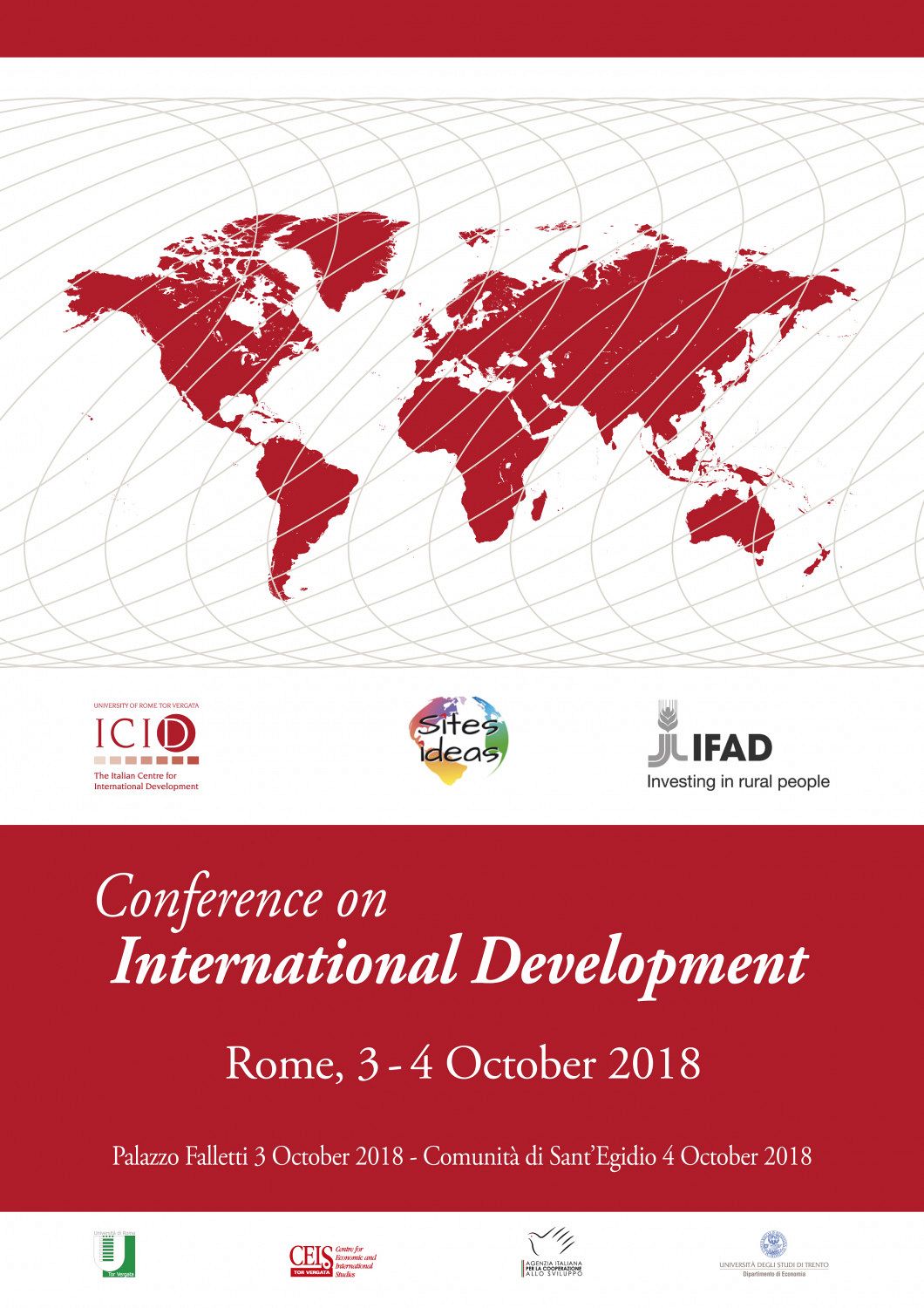 ICID-IFAD-SITES Conference on International Development
October 3 – 4, 2018 - Rome
The Italian Centre for International Development (ICID), The Italian Development Economists Association (SITES/IDEAS) and the International Fund for Agricultural Development (IFAD) are jointly organizing a conference on international development.
The Conference brings together the 5th SITES Annual Conference and the 3rd ICID Annual Workshop in a unique event that will convene academics and development practitioners to present and discuss the latest policy-relevant research in the field of development economics, with a particular focus on international migration, human capital accumulation, and rural development.
The Conference will also aim at identifying key information gaps in each of the addressed areas, thereby helping to guide future research efforts.
The Conference is organized along 5 sets of 1-hour-and- a half parallel sessions, each one presenting 4 papers. The agenda also includes three plenary sessions every day, each one with a keynote address. On the first day, keynote speeches will be held by Emanuela Del Re (Deputy Minister of Foreign Affairs and International Cooperation), Vince Smith (University of Montana) and Maximo Torero (The World Bank). On the second day, keynote speeches will be held by Francesco La Camera (Italian Ministry for the Environment), Domenica Fanizza (African Development Bank) and Boris Bravo Ureta (University of Connecticut). Finally, on the second day a Round Table will convene experts, policy-makers and NGOs' representatives to discuss about how to cope with large migration flows in low- and middle-income countries.
You can download the schedule here